The Ultimate Guide To Insurance Claims For Flood-Damaged Cars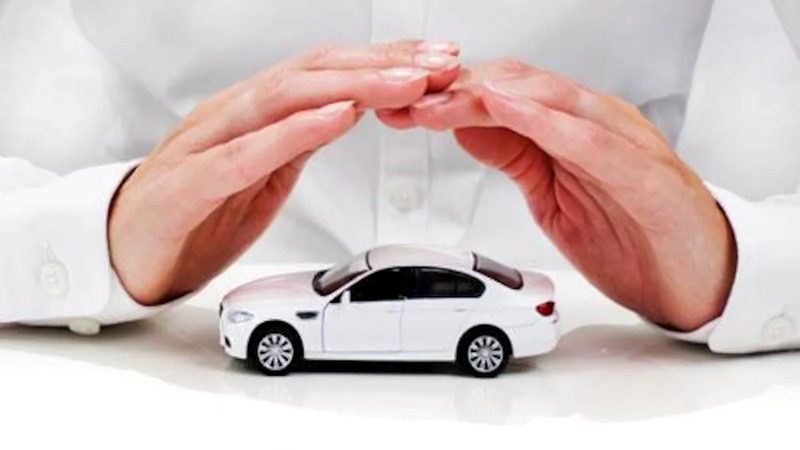 Natural calamities occur without prior notice. Let's see how insurance with adequate cover against natural disasters makes it easier to deal with the losses suffered. Here is your quick guide for applying for insurance for your flood damaged car.
The ongoing heavy flooding in Godavari River has already affected more than 74,000 people in parts of East and West Godavari districts in Andhra Pradesh. Once the flood water has receded, there will still be widespread devastation left behind by the floods.
For those who need help in applying for insurance for cars damaged by the flood, here is a brief guide. It is a checklist of things to remember so that your insurance claim is not rejected.
The deep depression in the Gulf of Bengal has caused days of heavy rainfall and led to a flooding of the Godavari River resulting in widespread devastation. For those who live close to the coastline, your best defense against such damage caused by storms and hurricanes is to make sure you have the right home insurance and life insurance.
Here is your guide to dealing with a car damaged in a flood. Read on to remember some important things if you want to be eligible for flood damage insurance for your car.
But before that there are a few useful tips that you can follow to deal with a car that has been hit by the floods:
If your car is stuck in the water, do not turn on the ignition or try to start your car.
If you are in a flooded area, avoid cranking the engine even after the water has subsided.
It would be a good idea to disconnect the battery and have your car towed to a garage.
At the garage you should ask the mechanics to let the car rust.
You need to check the brakes of the car for full functionality. The brakes may be affected if water gets into the brake pipes, discs or pads.
Check that the radiator fan motor is working properly.
What to do if water gets into your car
If you notice that water has entered your car, do not turn on the ignition. This may cause a short circuit in the electrical system. A short circuit may even occur if the engine is not started.
Hydrostatic lock. The most common reason for car damage.
Hydrostatic locking occurs when water enters the engine and causes it to jam. This is the most common reason for car damage in monsoon damage claims.
How do you register a car insurance claim?
If you need help registering a car insurance claim, please read this step-by-step guide.
Step 1: Call the toll free phone number of your car insurance.
Step 2: Give all information to the staff of the insurance company. You need to tell them where the car was parked, whether or not the car was driven when it broke down, and so on.
Step 3: After your call, you will receive a claim registration number. This is a unique number. You need to mention this number in all interactions with the insurance company.
Step 4: Have your vehicle towed. This is generally covered in your insurance policy and they will arrange a pick-up at a scheduled time.
Step 5: Interaction with the expert. The insurance company will appoint an expert to assess the total damage of your vehicle. After consultation with the service team of the garage, you will be informed about the amount that the insurance company has to pay for the cost of the repairs and the amount that you have to bear. You must ensure that the approval of this claim corresponds to the coverage parameters/scope of your insurance policy. If you believe that there is a problem, please contact the expert. If admissible, he will consider your concerns and confirm the final amount.
Step 6: Sign the claim form issued by the expert/garage service team. Keep one copy intended for you.
Step 7: Find a preliminary timeline from the garage service team for the completion of repairs to your car.
Step 8: Find a status update. If necessary, call the garage at any time and check the status of the work.
Step 9: Once your car has been repaired, you should check the repair according to the work order checklist you received at the start of the repair. If you are satisfied, you will pay the difference in service costs after the insurance company has settled it with the garage. Sign the last set of papers.
Step 10: Receive your car and don't forget to buy comprehensive insurance with all the necessary supplements.
Contact details of the insurance companies for the registration of the car insurance claim
| | | |
| --- | --- | --- |
| Insurer Name | Website | Toll-Free Number for Claim Registration |
| Bajaj Allianz General Insurance | http://www.bajajallianz.com | 1800-209-5858 |
| Bharti AXA General Insurance | http://www.bharti-axagi.co.in/ | 1800-103-2292 |
| Cholamandalam MS General Insurance | http://www.cholainsurance.com | 1800-200-5544 |
| Future Generali India Insurance | https://general.futuregenerali.in/ | 1800-220-233 |
| HDFC Ergo General Insurance | http://www.hdfcergo.com | 1800-2700-700 |
| L&T General Insurance | http://www.ltinsurance.com | 1800-209-5846 |
| Liberty Videocon General Insurance | http://www.libertyvideocon.com | 1800-266-5844 |
| National Insurance Company | https://nationalinsuranceindia.nic.co.in | 1800-200-7710 |
| New India Assurance Company | http://www.newindia.co.in/index.aspx | 1800-209-1415 |
| Reliance General Insurance | http://www.reliancegeneral.co.in | 1800-3009 |
| Royal Sundaram Alliance General Insurance | http://www.royalsundaram.in/ | 1860-425-0000 |
| Universal Sompo General Insurance | http://www.universalsompo.com/ | 1800-22-4030 |
| Tata AIG General Insurance Company | www.tataaiginsurance.in | 1800-266-7780 |
| ICICI Lombard General Insurance Company | https://www.icicilombard.com | 1800-2666 |
| Oriental Insurance Company | http://www.orientalinsurance.org.in | 1800-118-485 |
| SBI General Insurance Company | www.sbigeneral.in | 1800-22-1111 |
| Magma HDI General Insurance Company | http://magma-hdi.co.in | 1800-3002-3202 |
Additions to your car insurance that you can consider
If your car is susceptible to flood damage, your regular car insurance will not be enough to protect your car. Here are a few additional benefits you should consider when renewing your car insurance or obtaining a new policy.
24x7 Breakdown Assistance
In case your car is stuck in flood water, 24 hours a day, 7 days a week breakdown service can help tow the vehicle to a garage. The breakdown service covers the benefits from changing tires to minor repairs to your car.
Zero-depreciation coverage
The Zero Depreciation Cover allows you to claim the full cost of repairing your car's spare parts.
Protection of the motor
The motor protection covers the cost of repairing the motor in case of damage. This is a good idea if you have a high-end car.
Was this article helpful?
21
Posted by:
👨 Shobha Palan