The reality of data, technology and personalisation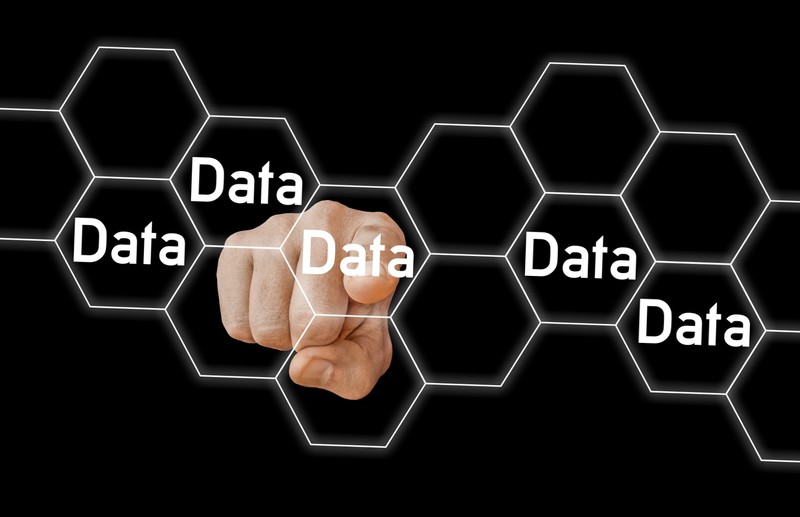 Unpacking a client's CRM problems in a recent workshop I heard the Head of Sales say, 'our reps don't want to put their contact information into the database because they're afraid it might lead to them losing their jobs'. Sound familiar?
I often hear this along with some other common problems ranging from: 'We have the data but we can't find it'; to 'we can't get the data out of our platform'; to 'our systems don't talk to each other'; and 'we have no time to analyse the data'.
In today's day and age, the ability to personalise how you talk to your customers should be BAU. CRM and Marketing Automation vendors like Salesforce, Marketo, Adobe will tell you it's as easy as 'plug and play', 'out of the box' and 'drag and drop'.
That's not quite true, the reality of talking to your customers in a relevant way, requires a great deal of work and planning. A good CRM strategy is grounded in customer life-cycle thinking. It directly addresses customers pain points and connects their experiences into one holistic journey.
A CRM plan will allow you to align activities across the organisation, identify gaps in your data, resource structure and process and establish time frames and dependencies. Above all, A CRM plan will focus your organisation's energies on nurturing relationships across your customer's life stages and touchpoints.
Many client's think a CRM strategy or plan will be an expensive exercise, however like most it can be as big or small as you want to make it and as your budget allows.
My best advice is that you will save yourself time, money and sleep by spending a few weeks planning upfront before diving in. Here are 5 key areas to consider when developing a CRM strategy:
Articulate the vision and goals
Want to avoid your sales reps marketers and senior stakeholders not using the CRM strategy, then you need to be able to clearly articulate your vision and goals so everyone understands the bigger picture of what you're trying to achieve. Simple…but true!
Customer journey mapping
Modern customer journey maps take on all shapes and styles. Regardless, the result should be a highly detailed map that identifies who you should talk to; what you should say; and where/how you should say it. By understanding how customers naturally behave at different stages in their lifecycle, you can prioritise and focus on initiatives that will drive the most value for the brand and its customers.
Develop a data framework
This defines the vision and strategy for how the data comes together through technology and systems to support the customer journey. Think of it as a map, of how the data and systems integrate and connect to one another. Data is no longer just a way of measuring program success, but the backbone of a marketing ecosystem that can recognise, remember and deliver value to different types of consumers at any stage in their personal lifecycle – across owned and paid touchpoints.
Create a flexible approach to content
To truly learn and act on every interaction, a new approach to content production is needed. You need to move away from designing bespoke templates to creating more modular content. Modular content blocks provide you with almost infinite possibilities across individuals, campaigns and channels.
Prioritise analytics and data visualisation
What is the goal of your CRM initiative? Is it to increase revenue or average order size? Or improve customer retention and response times? To deliver a value-based CRM plan it is critical to set clear and specific CRM goals that are directly linked to the businesses and are measurable. Equally, it is critical to have near real-time access to post campaign reports and insights to be able to quickly optimise journey's and comms to improve ROI.
An explosion of channels, new technologies and consumer demands are challenging businesses to rethink the way that they target, acquire and retain customers. Technology will not provide the answers alone.
The cost of poor adoption is twofold:
Underutilised investment
There's no point paying hundreds of thousands of dollars on the latest CRM technology if you're going to use it as a digital rolodex and campaign tool. A robust CRM plan will ensure you have a plan for success. Avoid common problems, like my client with the sales team member who didn't want to contribute to the CRM process out of fear of losing his job. Be transparent about what you want to achieve, set measurable goals and make everyone in the team accountable.
Unmet business objectives
Proving ROI shouldn't be an afterthought. Disparate data sources, and the inability to personalise your communications are all rectifiable. Many organisations that don't do the planning upfront spend years investing in tools to only end up exactly where they were 5 years ago.
CRM success is a journey. Invest upfront in your planning and lock in customer loyalty through deeper engagement and differentiated experiences.
Was this article helpful?
5
Posted by:
👨 Shobha Palan