india-biz.org
makes digital marketing simple for business owners across INDIA. Business information for companies, entrepreneurs, and customers. Find and connect with your ideal customer.
Why do you need to
create a company profile
? • Gives helpful descriptions of your products and services. • Shows your goals and where you've come from. • Helps with recruitment.
Newly registered companies
India Companies articles
Difference Between Sub Broker and Authorised Person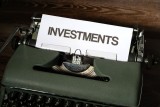 The stock market is a powerful place with many opportunities. If you want to start your own business and become an independent broker, you have two options. You can either choose to start a sub-brokerage franchise or become a licensed individual. However, you need to know the difference between these two options to decide which one gives you the best chance... ↪ read more...
Meta Rolling Out 3D Avatars For Facebook, Instagram, And Messenger Users In India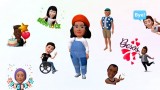 Meta first introduced 3D avatars a few years ago, and now the company is offering the feature to Facebook, Instagram, and Messenger users in India. The new avatars are more expressive, customizable and diverse. Meta is also developing new face shapes and scenarios for a wide range of customers.The new 3D avatars will be available on Facebook and Messenger,... ↪ read more...
Evtric Rise Electric Motorcycle With 110Km Range Launched In India: Specifications, Price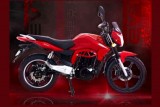 Evtric Motors, an Indian electric car startup based in Pune, has unveiled its first electric motorcycle in India. The Evtric Rise is manufactured in India and is promoted as a premium electric motorcycle. The motorcycle joins the company's lineup of Axis, Ride and Mighty electric scooters. Let's take a look at what Evtric Rise has to offer.Evtric Rise:... ↪ read more...
All articles
India Companies